Je hebt vast al gehoord dat de dierenpensions in ons land overlopen van de drukte. Dat heeft verschillende redenen. Ten eerste zijn er tijdens de coronaperiode veel honden aangeschaft, ten tweede wil iedereen dit jaar weer met vakantie en ten derde zijn er – vanwege die coronaperiode – veel dierenpensions gestopt. Er ging toen namelijk niemand met vakantie, pensions stonden leeg en verschillende bedrijven hebben het toen niet gered. Dat betekent dat er deze zomer te weinig pensionplaatsen zijn, voor een te grote groep honden.
Ben jij nog op zoek naar een plek voor jouw hond, dan ben je waarschijnlijk te laat. Er zijn pensions die zelfs in de zomer van 2025 al volop boekingen hebben! Ben jij op zoek naar een pension: Neem dan eens een kijkje op de Dierenpensionwijzer.
Vaccinaties
Een goed pension stelt bepaalde vaccinaties verplicht. Deze vaccinaties beschermen tegen ernstige aandoeningen die tussen honden verspreid kunnen worden, en mogen niet te lang of te kort voor het pensionbezoek gegeven zijn. Hoe kort van tevoren een bepaalde vaccinatie uiterlijk gegeven mag worden, kan verschillen per pension, maar in de meeste gevallen kun je dertig dagen aanhouden. De volgende vaccinaties zorgen voor optimale bescherming van je hond tijdens een pensionbezoek:
Vaccinaties die iedere drie jaar gegeven moeten worden:
– Canine Distemper Virus (ziekte van Carré, hondenziekte)
– Canine Parvo Virus 
– Canine Adenovirus type 1 (Infectieuze hepatitis)
Vaccinaties die jaarlijks gegeven moeten worden:
– Canine Parainfluenza virus en Bordetella Bronchiseptica (Kennelhoest) 
– Leptospirose (ziekte van Weil)
Bij sommige pensions mag de vaccinatie tegen hondenziekte, parvo en/of infectieuze hepatitis maximaal een of twee jaar voor het bezoek voor het laatst gegeven zijn. Het is dus verstandig om ruim van tevoren het vaccinatiebeleid van het pension na te vragen en vervolgens bij je dierenarts te informeren of jouw dier aan deze vereisten voldoet.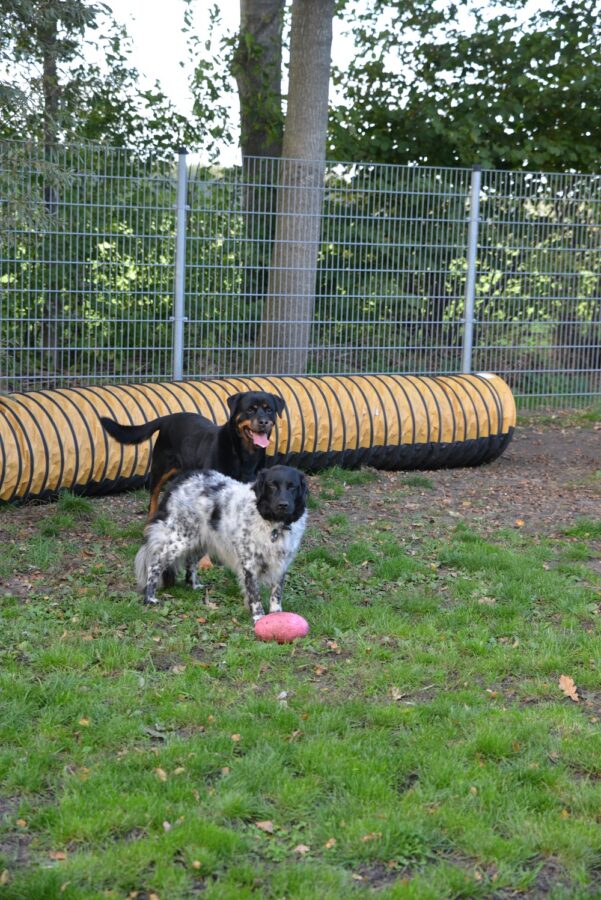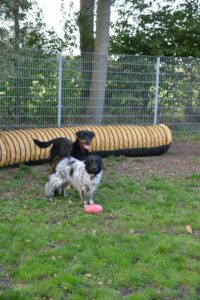 Foto: Janine Verschure