PRIJS: WIN ÉÉN SUMMERBOX VAN PET SURPRISE BOX TER WAARDE VAN €49,99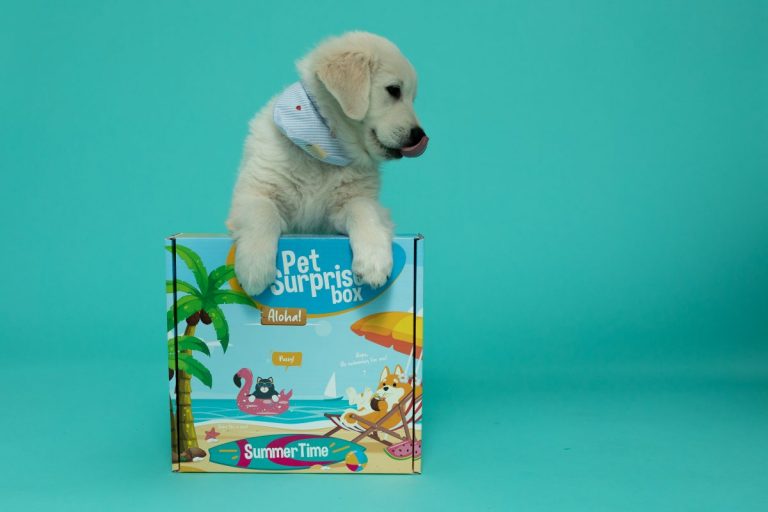 De Pet Surprise Box is dé leukste manier om je huisdier te verrassen met een doos vol plezier.🤩
Voor élk ras, hond of kat, en élke gelegenheid, van Valentijn, Zomer & Dierendag tot Kerst, vind je bij ons de ideale Pet Surprise Box.
Ook voor speciale momenten staan de "Puppy box" en de "Birthday box" voor je klaar.
Een geweldig geschenk voor je huisdier of het perfecte cadeau voor die van familie en vrienden.
Het unboxen van onze doos is een geweldige ervaring voor het hele gezin. Ontdek een hoop nieuwe snacks voor je dier en geniet met z'n allen van de leukste nieuwe speeltjes en knuffels.
Surprise Box levert geen saaie kartonnen dozen, maar een unieke ervaring voor baasje en dier.
Helemaal in thema bedrukt en afgestemd op de gelegenheid die jij kiest.
Elke Pet Surprise Box is aangepast aan de grootte van jouw dier, jouw gekozen thema en eventuele allergieën.
Geen abonnement, maar een eenmalige aankoop wanneer je het zelf wilt!
Verwen jouw viervoeter nu en maak je keuze.😉
WIN de Summerbox of bestel je box nu met 15% Korting: ONZEHOND15
Prijsvraag: Hoeveel verschillende formaten van dier kan je kiezen bij de Summerbox – hond?
Het antwoord op de prijsvraag vindt je hier
Vul onderstaand formulier in om mee te doen aan de winactie