PRIJS: WIN 1 van de 5 beeztees Hide and Seek Schilli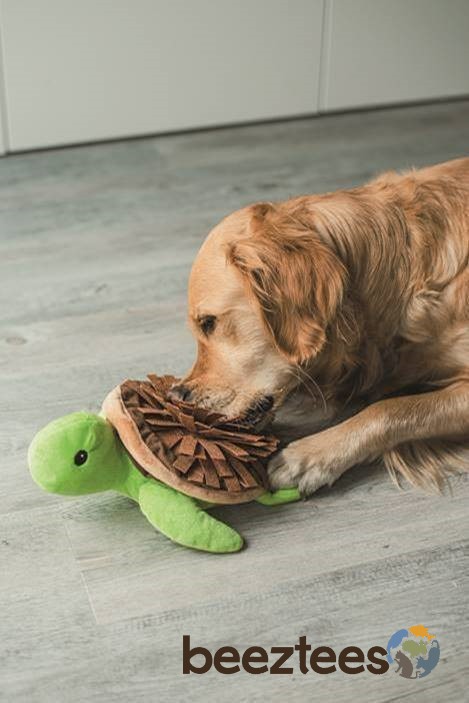 Is jouw hond ook zo gek op knuffelen én snuffelen?
De Beeztees Hide and Seek Schilli is te gek hondenspeelgoed. Deze schildpad gemaakt van pluche, is niet alleen maar een hondenknuffel, maar dient ook als denkspel voor de hond. Het schild van Schilli is namelijk ook een snuffelmat. Leg wat heerlijke snoepjes in de snuffelmat en laat jouw hond op zoek gaan. Verstop het lekkers extra goed en daag jouw hond uit!
Prijsvraag: Wist je dat je de neus van jouw hond kunt trainen met snuffelmatten?
Een mens heeft gemiddeld 5 geurreceptoren. Weet jij hoeveel geurreceptoren een hond gemiddeld heeft?
Vul onderstaand formulier in om mee te doen aan de winactie